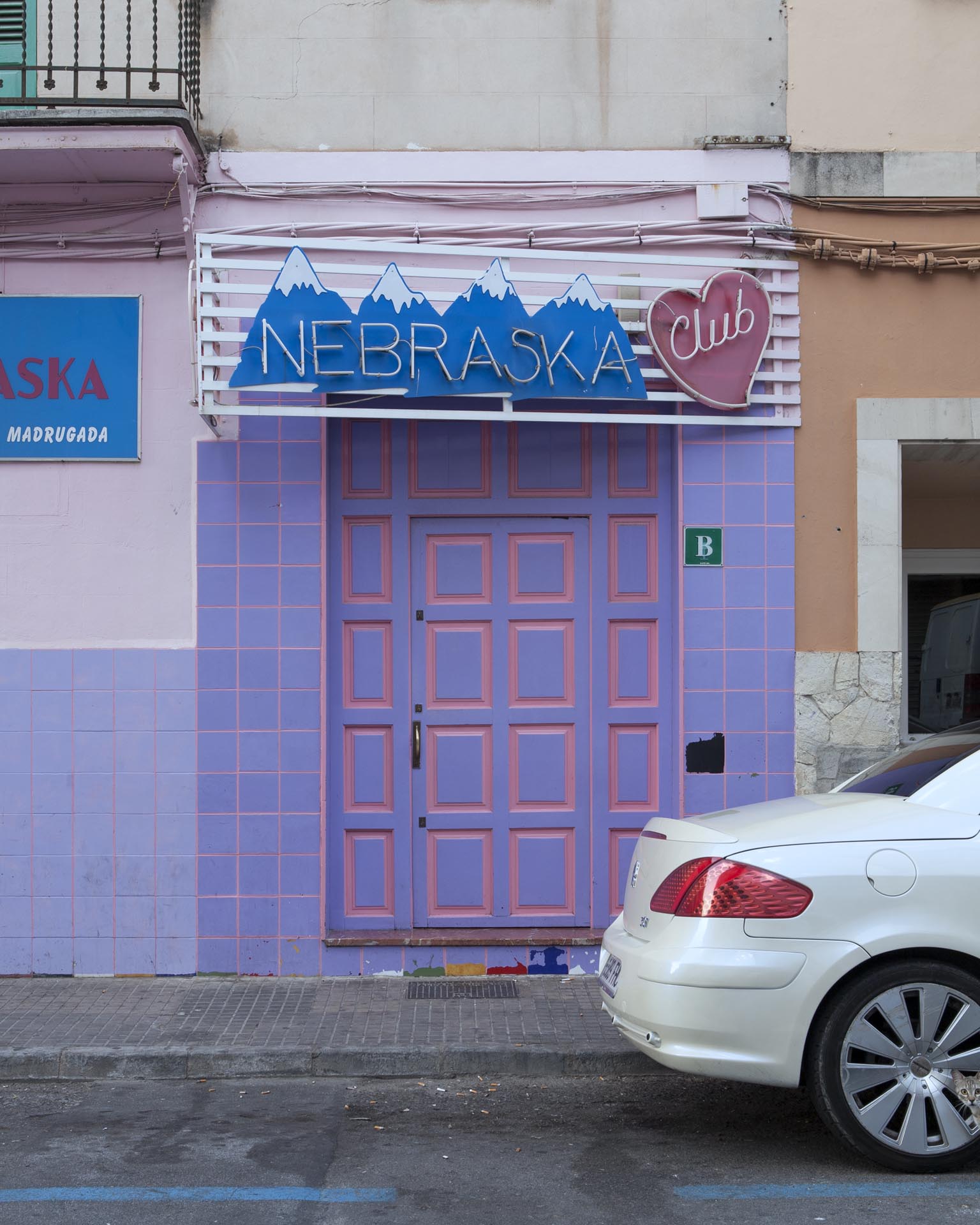 Lovestores
2004-2013 / fotografia digital / impressió digital amb pigments minerals
Les nits de París, Amsterdam, Barcelona i Palma foren el camp d'observació on es realitzà aquesta sèrie sobre el negoci del sexe. Una indústria que adopta les estratègies de la ciutat-espectacle i es presenta com un enlluernador univers de llums i colors, que camufla la realitat que s'amaga rere els centelleigs. El sexe –i el seu comerç– és assimilat com una activitat més, de les englobades en l'oci i el consum de la societat actual.
Las noches de París, Ámsterdam, Barcelona i Palma fueron el campo de observación donde se realizó esta serie sobre el negocio del sexo. Una industria que adopta las estrategias de la ciudad-espectáculo y se presenta como un deslumbrante universo de luces y colores, que camufla la realidad que se amaga detrás de los destellos. El sexo, –y su comercio–, es asimilado como una actividad más, de las englobadas en el ocio y el consumo de la sociedad actual.
The nights of Paris, Amsterdam, Barcelona and Palma were the fields of observation where this series of documentary series about the sex industry was made. An industry that adopts the strategies of the city as a show and appears as a dazzling universe of illumination and colours, which camouflages the reality that is to be found behind the twinkling lights. Sex, – and trading in it –, is assimilated as one more activity, one of those that form part of leisure and the present day consumer-society.