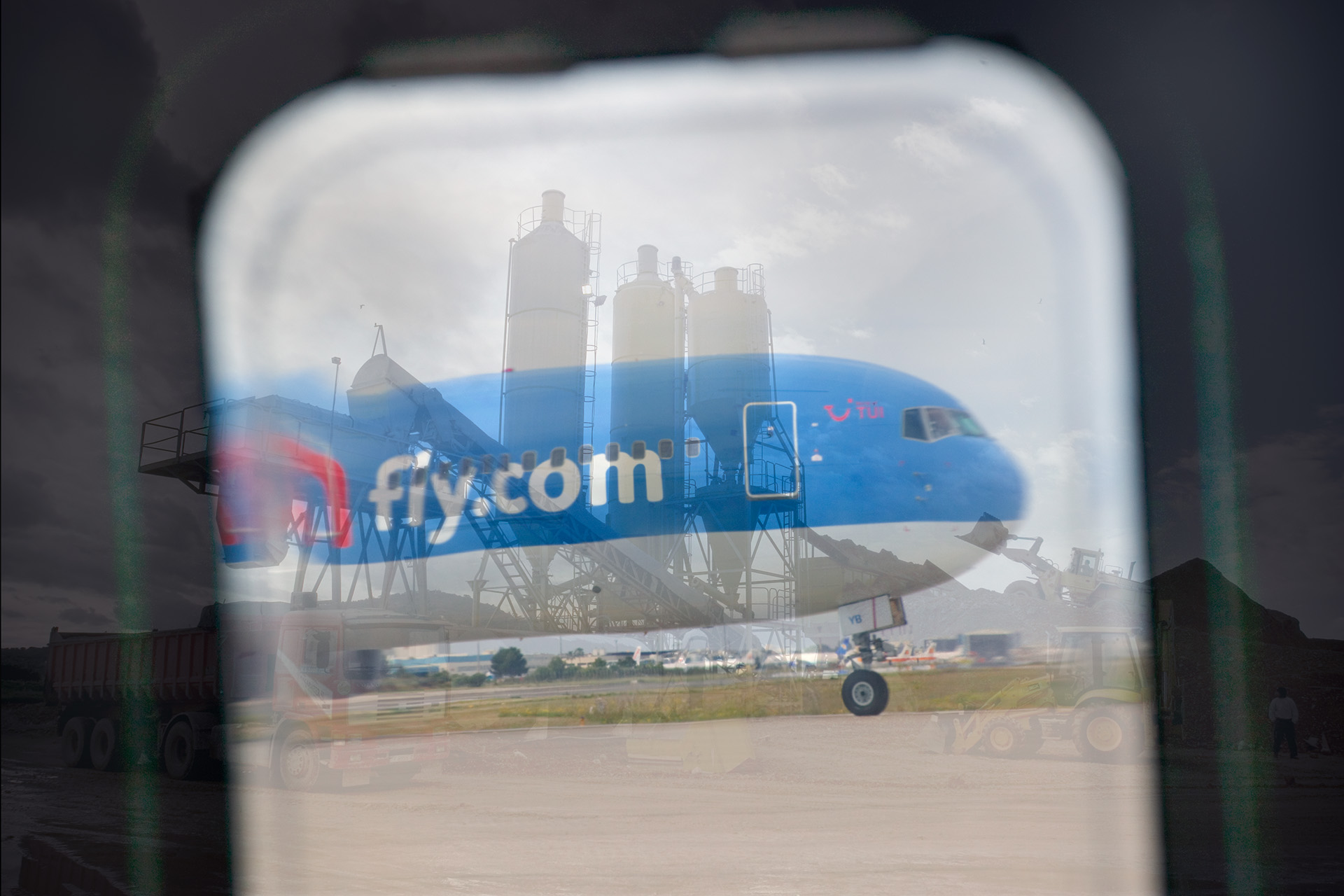 Motorland
2006 / fotografia digital / impressió Lamda sobre paper metàl·lic muntat amb metacrilat i alumini dibond
Qui no recorda On the road, la famosa novel·la amb la qual Jack Kerouac exaltava l'experiència del viatge i totes aquelles idees romàntiques de la trobada inesperada, del descobriment i de l'aventura? Un altre viatge, un projectat per a constatar l'essència d'aquell paisatge que envolta i enrevolta la carretera en l'era postindustrial, un recorregut de 2.500 quilòmetres per la costa del Mediterrani sud realitzat en solitari amb automòbil és el punt de partida deMotorland...
¿Quién no recuerda "On the road", la famosa novela con la que Jack Kerouac exaltaba la experiencia del viaje y todas esas ideas románticas del encuentro inesperado, del descubrimiento y de la aventura? Otro viaje, uno proyectado para constatar la esencia de ese paisaje que envuelve y rodea la carretera en la era postindustrial, un recorrido de 2.500 kilómetros por la costa del Mediterráneo Sur realizado en solitario con su automóvil, es el punto de partida de Motorland...
Who doesn't remember "On the road", the famous novel in which Jack Kerouac exalted the experience of travelling and all those romantic ideas of the unexpected encounter, discovery and adventure? Another journey, intended to reaffirm the essence of the landscape that envelops and surrounds the highway in the post industrial era, this time a solo route of 2,500 kilometres in the photographer's car along the coast of the southern Mediterranean is the starting point for Motorland...
Pilar Ribal